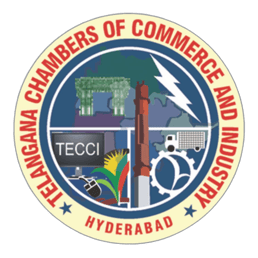 We are currently in the process of upgrading our website to serve you better. A few sections are still under construction and will be updated shortly. We appreciate your patience and understanding during this time.If you need any information or assistance, please don't hesitate to contact us. We're here to help!
Thank you for your continued support!
Empowering Telangana's Business Ecosystem to Soar New Heights, Reflecting Years of Unprecedented Regional Development and Innovation.
Upcoming Events - November 2023
The upcoming Industry-Specific Workshop, a premier event tailored to address the distinct challenges and innovations of your sector. Facilitated by seasoned industry leaders, this workshop promises an immersive hands-on learning experience, simulating real-world scenarios to enhance your professional acumen. Beyond skill enhancement, it's a golden opportunity to network with peers, exchange invaluable insights, and stay abreast of the latest industry trends. Elevate your expertise and give your organization a competitive edge. Dive deep into targeted training designed for impactful personal and organizational growth. Reserve your spot today and propel your industry knowledge to new heights!
Industry Specific Workshop
Friday, 10th November 2023
III Floor, Paryataka Bhavan, Greenlands, Begumpet, Hyderabad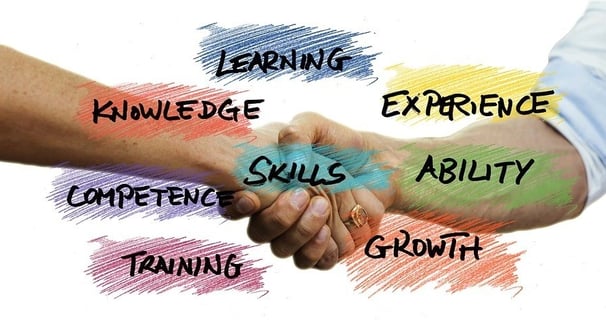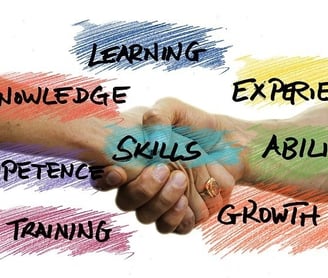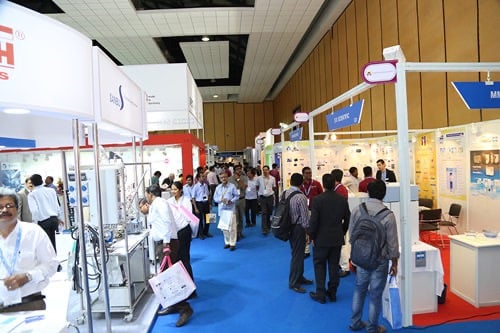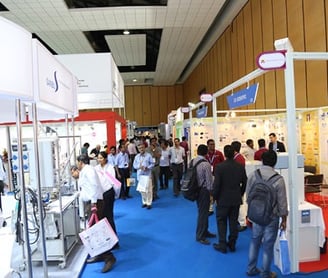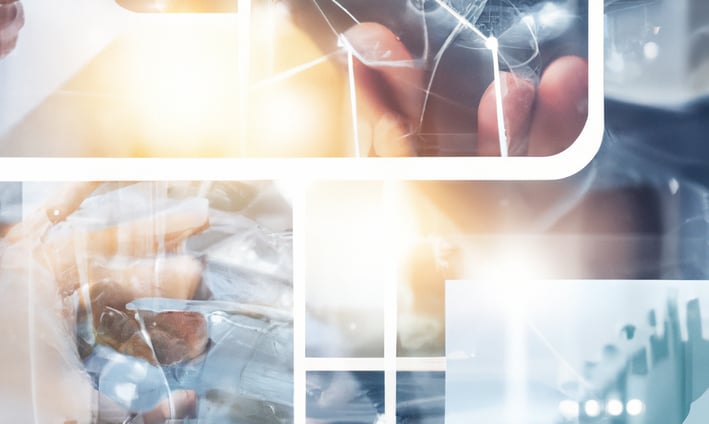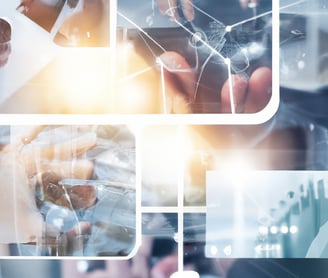 Join us at our upcoming Trade Fair, the pinnacle event where industry leaders and innovators converge. Experience firsthand the latest products, services, and groundbreaking innovations showcased by esteemed exhibitors from across the sector. Beyond displays, immerse yourself in enlightening seminars led by industry experts, engage in meaningful B2B discussions, and witness live product demonstrations. This fair isn't just an exhibition; it's a hub for networking, knowledge-sharing, and business growth. Whether you're looking to expand your horizons, forge new partnerships, or simply stay abreast of industry trends, our Trade Fair is the place to be. Mark your calendars and be part of this transformative event!
Friday, 17th November 2023
Venue TBD
Introducing our Youth Entrepreneurship Program (YEP) – a dynamic initiative designed to ignite the entrepreneurial spirit in the next generation. Dive into a world of innovation, mentorship, and hands-on learning as we equip young visionaries with the tools to transform ideas into thriving businesses. From interactive workshops and real-world field visits to pitch competitions and invaluable networking opportunities, YEP promises a holistic entrepreneurial journey. Whether you're an aspiring young entrepreneur or looking to refine your business acumen, YEP offers a platform to learn, innovate, and connect. Join us and be part of shaping the future of entrepreneurship!
Friday, 24th November 2023
III Floor, Paryataka Bhavan, Greenlands, Begumpet, Hyderabad
Youth Entrepreneurship Program
Upcoming International Events
December 2023! We're heading to Berlin for a pivotal event aimed at delving into the expansive business opportunities within Germany and Europe. As we navigate this vibrant economic landscape, our mission is to establish meaningful collaborations, gain insights into the European market, and identify potential growth sectors. Berlin, renowned for its dynamic business environment, is our chosen hub for this exploration. Join us this December as we bridge business frontiers and forge impactful partnerships. Your presence will be key in this transformative journey.
Telangana Connects - Canada
The Telangana Chambers of Commerce and Industry proudly presents a landmark Networking and Business Event in Canada this January 2024. This gathering is a fusion of investment exploration in Canada and a showcase of India's prowess. Delve deep into Canada's thriving economic landscape, enriched by insights from its leading business minds, and uncover avenues for growth in its stable and welcoming business environment. Parallelly, experience the global resonance of the 'Made in India' initiative, with a curated exhibition of top-tier Indian products, reflecting the nation's manufacturing excellence. Additionally, get a panoramic view of India's burgeoning real estate sector, highlighting cutting-edge developments and investment opportunities. This event isn't just a meeting point; it's a nexus of global business collaboration, offering a platform for companies worldwide to network, form strategic alliances, and tap into the vast potential of the Indian market. Join us in this dual journey of discovery and partnership, and let's collaboratively pave the way for a prosperous business future. Your participation could be the catalyst for mutual growth and success in both regions.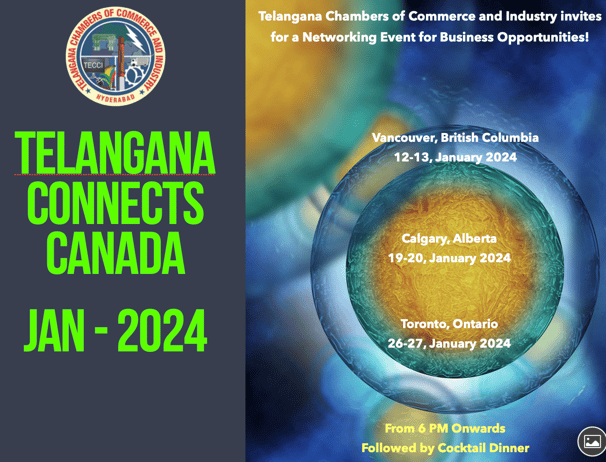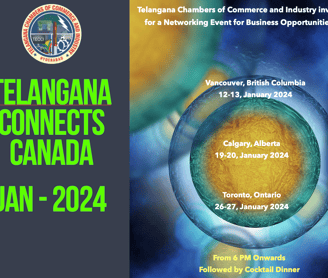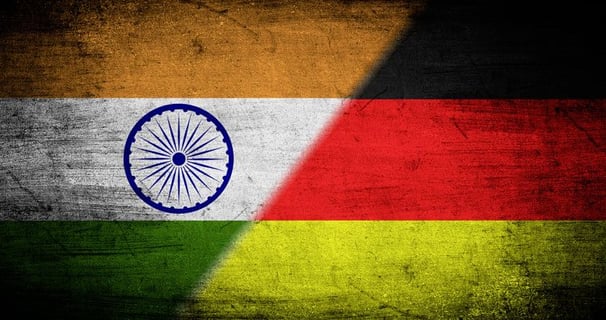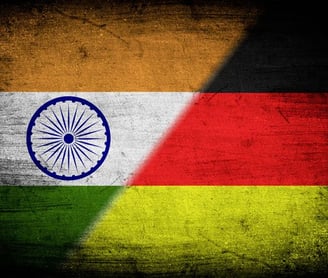 The recent meeting between the Telangana Chambers of Commerce and Industry and Australian diplomatic representatives, Consul General Ms. Hilary McGeachy and Consul Mr. Andrew Collister, marked a pivotal moment in fostering stronger business relations between Telangana and Australia. This gathering was more than a ceremonial event; it was a strategic dialogue aimed at deepening economic ties and exploring new collaborative ventures. The session began with an exchange of insights into the economic landscapes of both regions. The Australian delegates highlighted their country's economic strengths and openness to international trade, while the Telangana representatives showcased the state's rapid growth in sectors like technology and its emergence as a startup hub. Discussions centered on identifying untapped potentials in areas such as technology, agriculture, education, and renewable energy, recognizing that both regions have much to offer and gain from each other.
A significant portion of the dialogue focused on the importance of cultural understanding in fostering robust business relationships. The Australian officials expressed admiration for Telangana's rich cultural heritage, emphasizing that mutual respect and cultural exchange are key to successful international partnerships. The meeting also addressed challenges in international trade, such as bureaucratic hurdles and regulatory differences. Both parties agreed on the necessity of working together to streamline trade processes and overcome these barriers, with the Chambers of Commerce playing a crucial role in facilitating this dialogue.
The session concluded with a commitment to concrete actions, including establishing joint committees, organizing trade delegations, and creating platforms for business interactions. This ongoing dialogue aims to review progress and tackle emerging issues, ensuring a dynamic and fruitful partnership. In essence, the meeting was a significant step towards establishing a stronger, multifaceted partnership between Telangana and Australia. It highlighted Telangana's growing global significance and its potential as a key player in international trade, promising not just economic benefits but also cultural exchanges and mutual understanding.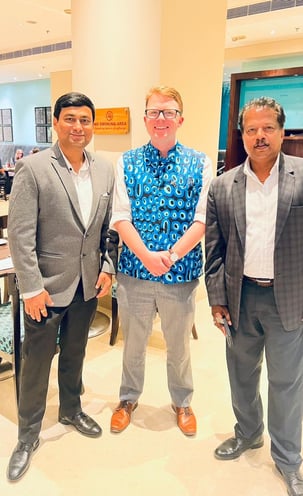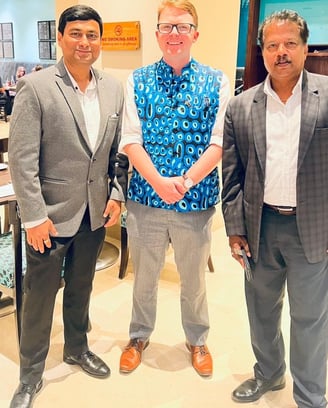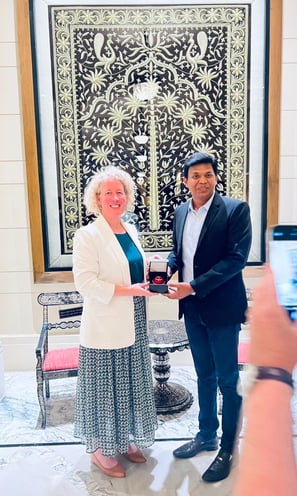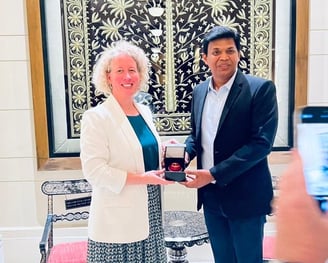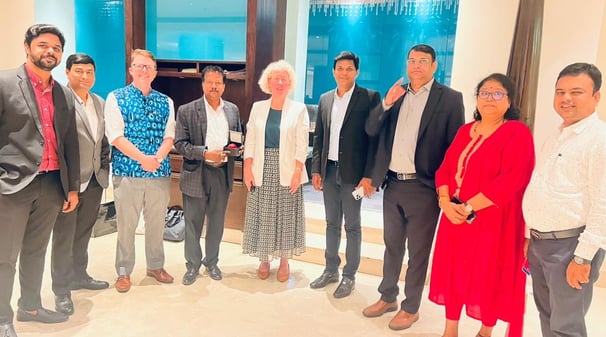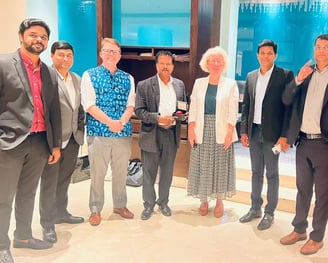 "The strength of the Chamber lies in the collective energy of its members. Your participation amplifies our voice, enriches our services, and empowers us to create a thriving business environment. Each member is a vital piece in the mosaic of Telangana's economic success."